WPeMatico is a very easy to use autoblogging plugin
Organized into campaigns, it publishes your posts automatically
from the RSS/Atom feeds of your choice.
Guardar
Welcome to WPeMatico
Manage campaigns to grow your blog in wordpress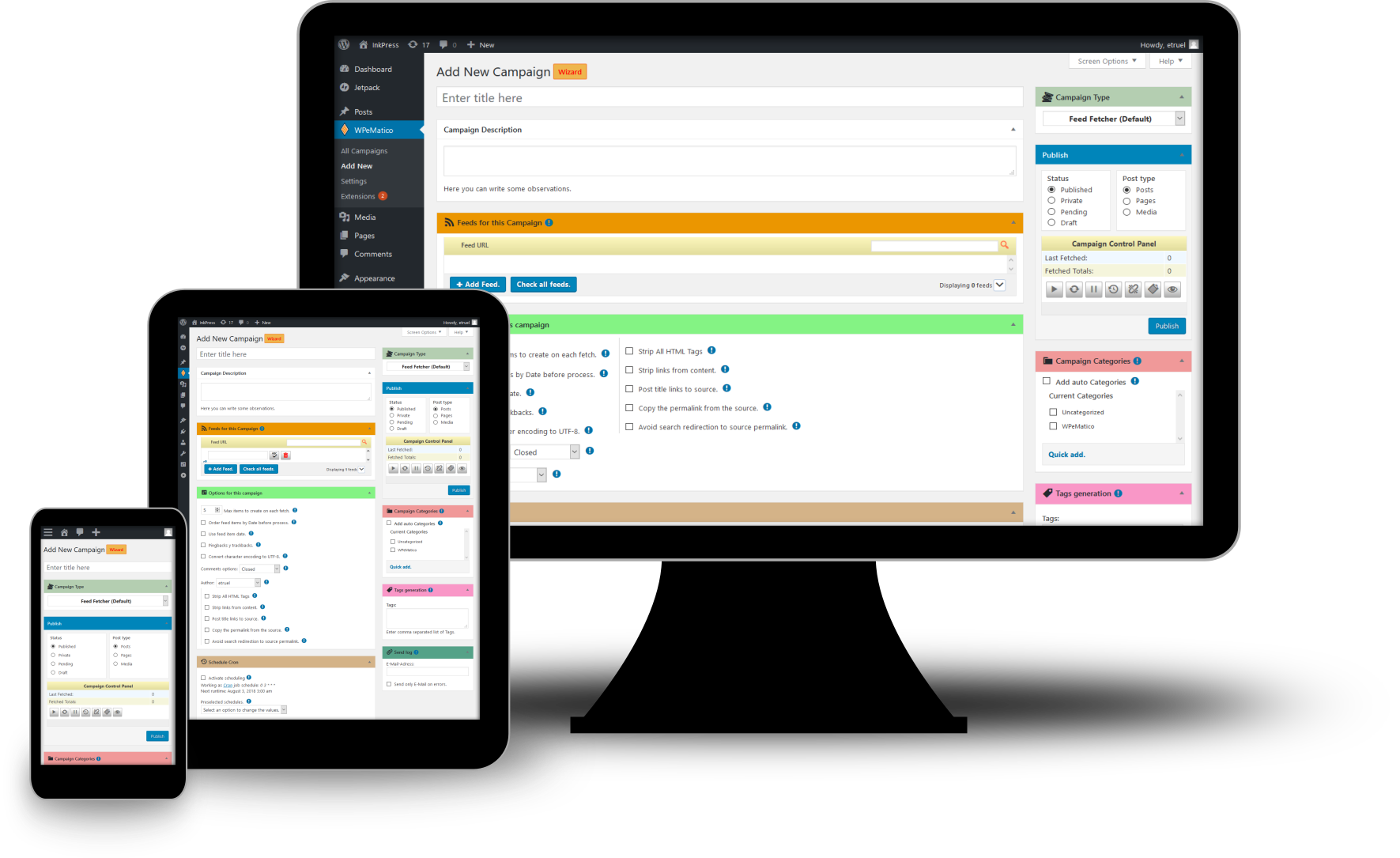 MAIN FEATURES
Know the main characteristics
Feeds and options are organized into campaigns.
Automatically adds categories from source posts.
Works with external Cron or with the WordPress Cron.
Maximum items, comments, authors and many other options.
Custom post type, status, post format and many more options.
Image processing integrated with WordPress.
Add-Ons
You can Repot the features that offer you great wpematico using the following add-ons
Video Tutorials
Learn and know how to make the most of WPeMatico with the video tutorials.
Last entries
Know the latest news
Friends & Partners
For Expert SEO Florida & Digital Marketing Company You Want
BlowFish SEO
On Your Side 27+ Yrs Exp A Digital Resource For All Marketing Needs